Angela Jung, DVM

, Area Chief of Staff
Area Chief of Staff Angela Jung, DVM, learned she had a knack for being around animals from spending time on her grandfather's small dairy farm in northern Minnesota. We caught up with her to chat about her experience as a Corporate Social Responsibility (CSR) Champion, her work at Banfield, and why she'd be an elephant if she could be any animal. Enjoy!
What excites you about your work with Banfield?
I started as a Pet Nurse in 2009, then became an Associate Veterinarian, Chief of Staff, and am now an Area Chief of Staff. It's been a pretty incredible journey! It's exciting waking up each day to opportunities to do what I love and am passionate about. That doesn't just mean I get to be a veterinarian. To me, this career is like a big lump of clay that I'm molding and shaping from a dream. 
On a typical day, I wake up around 4:30 a.m. and start my day with yoga, meditation, journaling, and reading a book. Most days, I try to do all this while hanging out with my daughter because she inevitably wakes up when I do and wants to join me. After that, I drink lemon water, eat breakfast, and head to Banfield. Once I get to the hospital, I do my best to be flexible between seeing patients, talking with clients, and supporting the team in whatever way I can. I'm the Area Chief of Staff for three hospitals, each with its own personality, and I love that! On my lunch breaks, I study acupuncture as I'm currently training to be a Certified Veterinary Acupuncturist. Every day is a playful balance between self-care, learning, and contribution.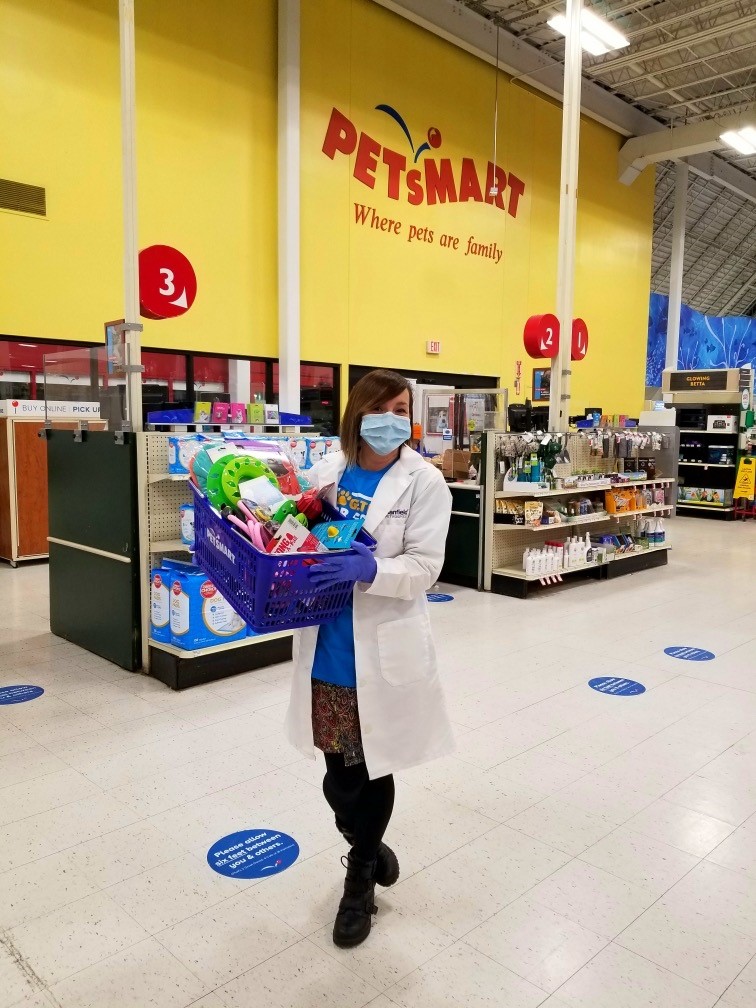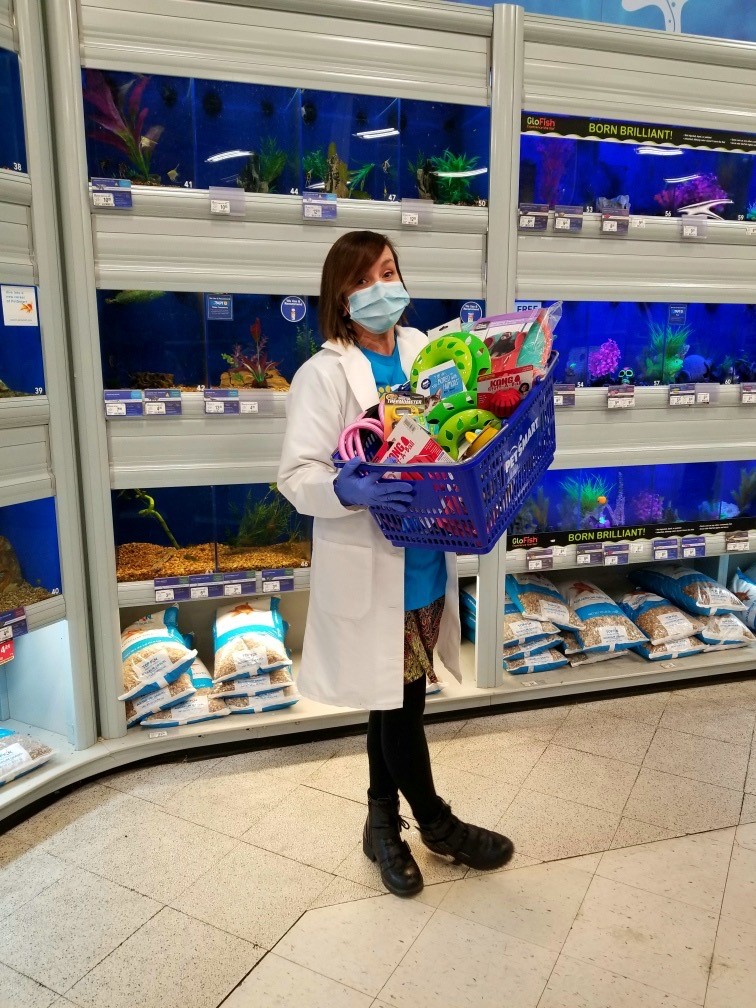 What do you like about the culture at Banfield?
I like the emphasis on wellness for both pets and people. Though there are ups and downs in life, Banfield's culture is one that is supportive of wellness for all, continually evolving and changing with that in mind. I've had a few crucial mentors here as well. Dr. Chihiro Gardiner taught me a great deal when I was in veterinary school about compassion, work ethic, and humility. She has been a source of certainty and support for many, many years, and I admire her for her persistence and compassion.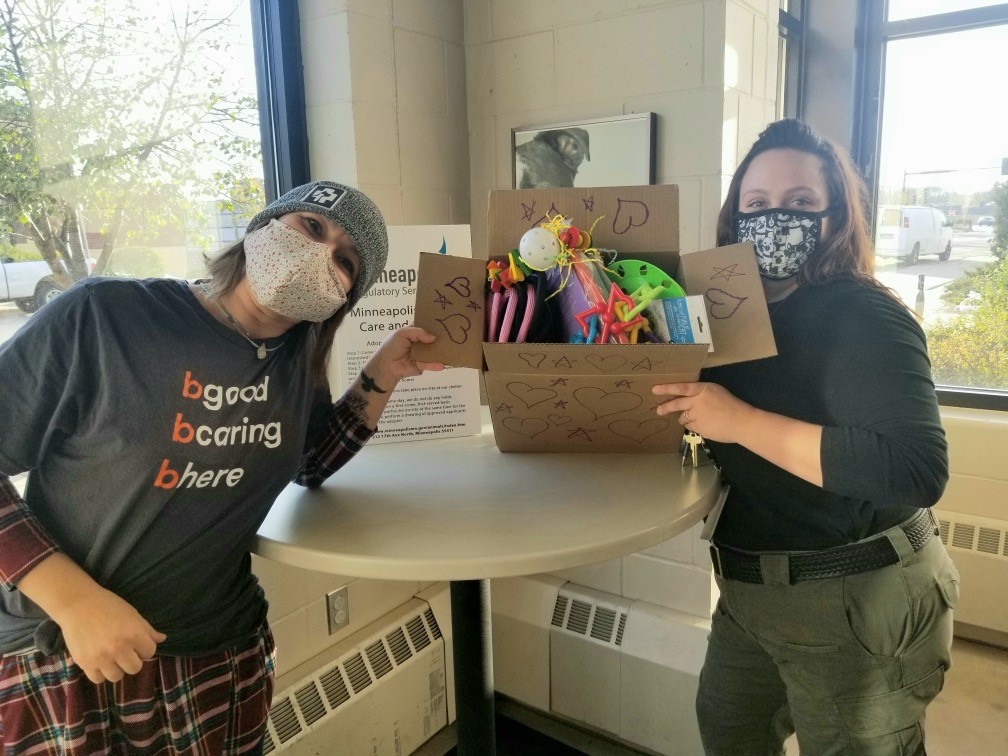 What do you enjoy about being a CSR Champion?
Exploring the community, discovering where help is needed, creating volunteer projects, and seeing the sparks of inspiration and joy these opportunities bring to others fills my cup! It's as simple as that. One time our team found sheer joy picking up rocks and cleaning the giraffe enclosure at a local zoo. Being around such majestic creatures and knowing we helped keep them safe from tripping and hurting themselves was great!
A couple of years ago, the Minneapolis Animal Crimes Investigation Unit taught a group of Banfield leaders about their work and the impact we as veterinary professionals can make in helping recognize and prevent cruelty towards animals. In 2020, during the global pandemic and social unrest in the Minneapolis area, we were able to give back to them by making a substantial Wish List Donation to their animal shelter. It's an incredible experience to have this mutually beneficial relationship where we support and teach each other with the common goal of helping pets to live happy, healthy lives!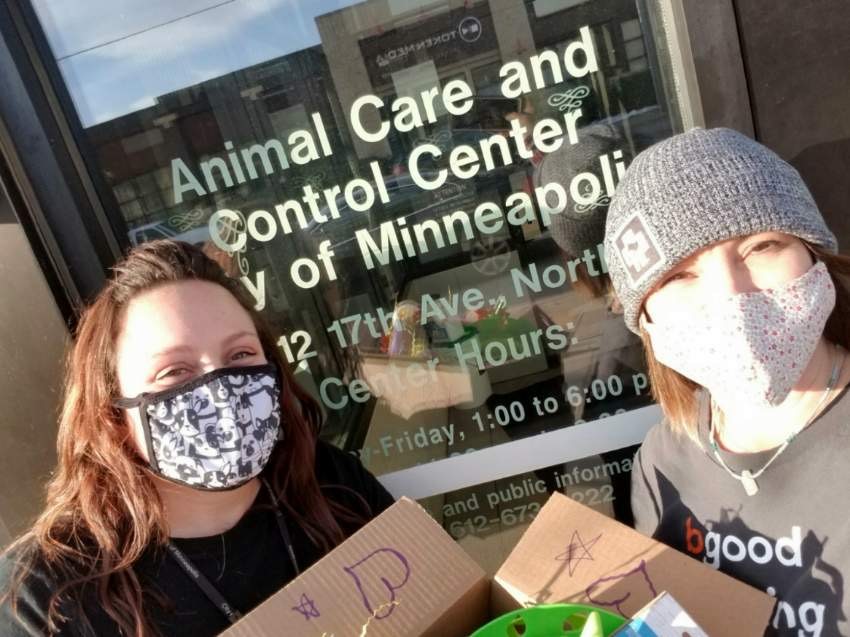 Do you have any upcoming CSR opportunities you're signed up for or looking forward to?
There is a local organization, Canine Inspired Change, that I've been doing podcasts with and will be a guest speaker for their upcoming kids' summer camp. I'm super excited about that!  
If you could be any animal, what would you be?
An elephant. They symbolize wisdom and loyalty and seem to be such peaceful, sensitive, and stable creatures. They are also quite determined!  
If you could have a superpower, what would it be?
X-ray vision for sure! Just imagine how great that would be as a veterinarian and as someone who likes to do yoga.