Banfield | Helping Cornell University Students Transition to Doctors
Dr. Viviana Gonzalez Bouza, DVM, understands a good mentor's impact when starting your career. We had a wonderful conversation with Dr. Gonzalez Bouza about personal growth in her career, her transition from student to full-time doctor, and her favorite memories from Cornell. We hope you enjoy her story as much as we do.
What made you choose Banfield to start your veterinary career?
I started my Banfield Career in 2017 during my second year at Cornell. The summer before my third year, I did the Student Job Program and really enjoyed focusing on preventative care. At that point, Banfield was on my radar, and I started looking into it as a possible career opportunity. As a 2020 graduate, I was not sure what my future would look like after graduation. I knew I would be traveling and moving due to my partners' work and Covid-19, so I decided to interview with Banfield because they have hospitals across the country. I spoke with several Cornell graduates about their experiences, and everyone was thrilled with their choice and gave me very positive and honest opinions about the company. It also helped that they offer a very competitive salary with great benefits, mentorship programs, and hundreds of hospitals that allow easy transfers for associates.
After graduating from Cornell, how did Banfield help with
the transition to becoming a full-time doctor?
Banfield has a three-month mentorship program in which you get paired with a seasoned doctor in your hospital. For the first three months of the job, you're eased into the clinic by seeing a few pets a day while completing online modules that help you understand how Banfield operates. As you get more comfortable, you work with your mentor and practice manager to develop your schedule. You see mainly healthy animals coming for exams and vaccines and a couple of sick appointments in the first few weeks. During this time, you also get to work with your mentor on the surgeries and cases they are seeing. This helped so much with building confidence and learning time management. This mentorship can be tailored to your abilities as well. For example, I enjoy surgery a lot and felt quite comfortable with it from the start. Therefore I was able to have spays and neuters scheduled earlier on than planned. It's a very flexible program. Not only do you work with your mentor, but you have a whole network of Banfield doctors in your region to whom you can reach out for help with cases and surgeries.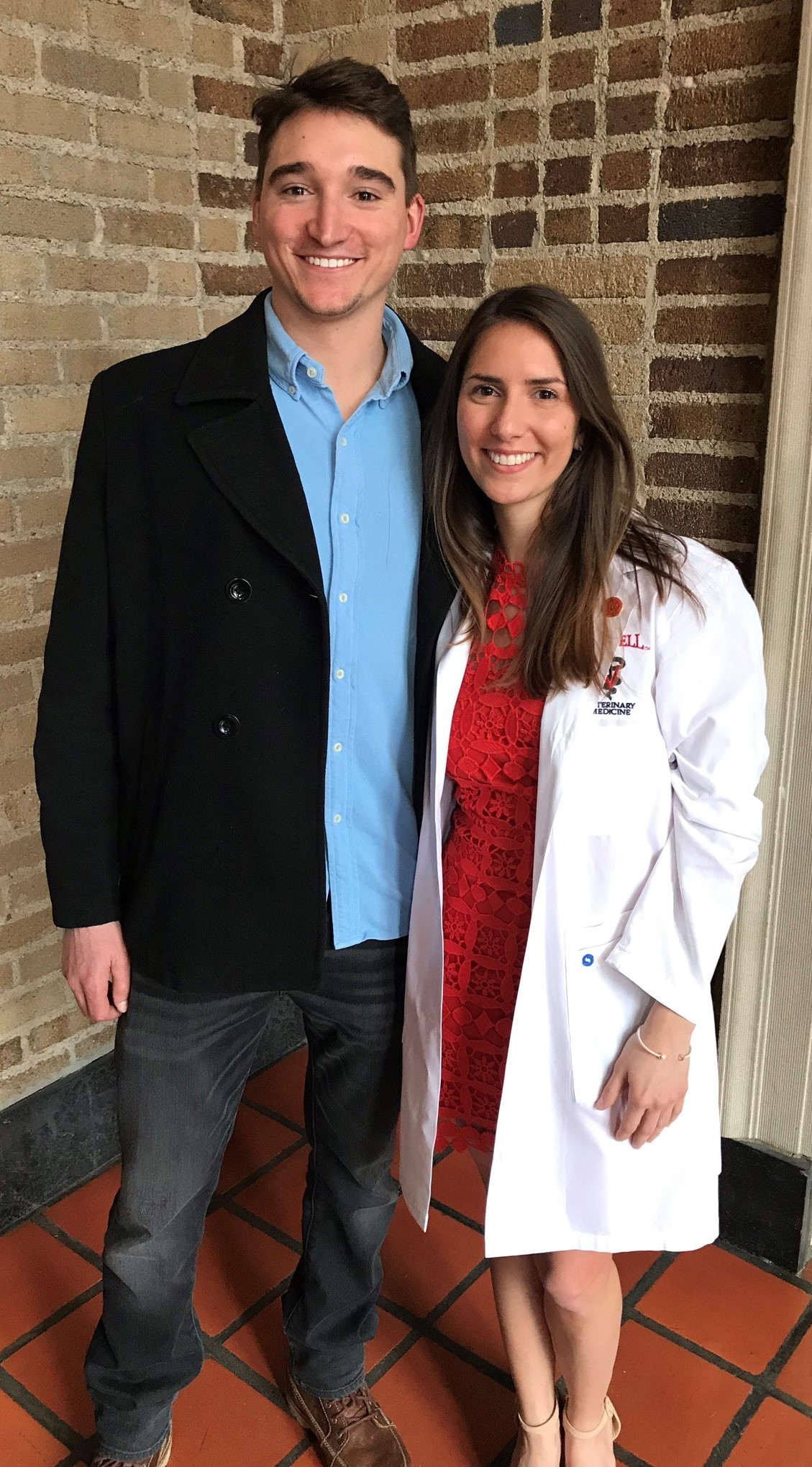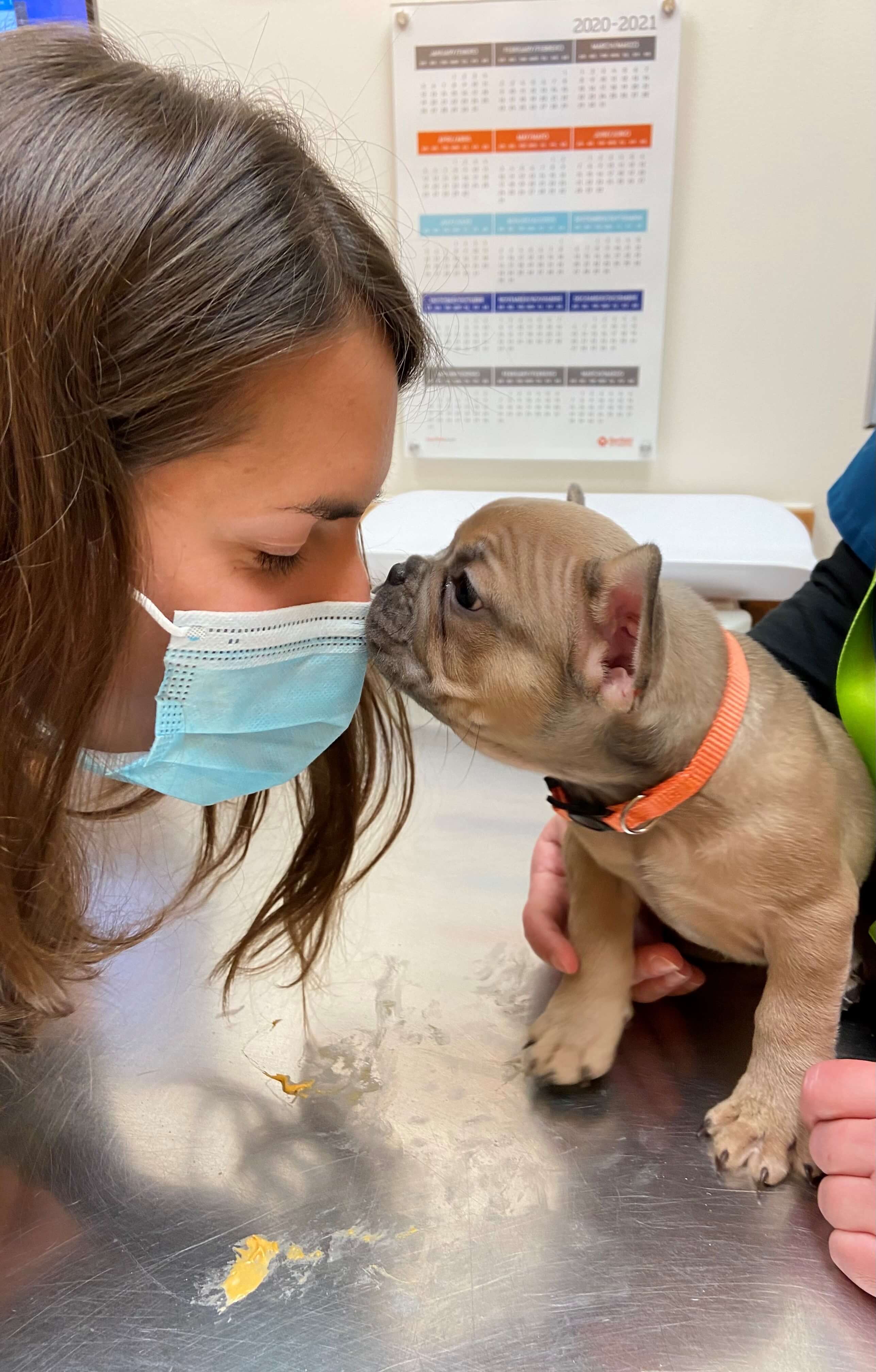 How much have you grown as a doctor since your first day
at Banfield?
Having gone through Cornell's intense curriculum and a year of clinics, I felt confident going into general practice. However, I quickly learned that it is very different when you are the one calling the shots! At first, I looked everything up on VIN or school notes, second-guessing my expertise and seeking guidance on simple cases. After about a year, I have become a much better doctor, teammate, and leader. I feel more confident in my skills and ability to communicate with owners and my staff members, and I'm comfortable saying yes to more complicated surgeries and cases.
What advice would you give new grads that are looking for
their first Veterinarian job?
The most important piece of advice would be to seek good mentorship. Visit potential hospitals and meet with doctors as well as technicians. Plan for a working interview where you can see the interactions between the staff and their ability to teach, and their patience for questions and inquiries. If they are not willing to let you do this, look elsewhere. The first year you will have doubts and question yourself. It's important to have a good support system that will help your confidence and medical skills grow.
What was your favorite memory at Cornell?
I was at Cornell for eight years, so I have many favorite memories from there. My favorite memory, although bittersweet, is from our White Coat Ceremony in the third year. This was when we were celebrated as a class and earned our white coats before a grueling year of clinics. Because of the pandemic, we didn't get a graduation ceremony, so this was the last time our class celebrated together.