Veterinary Technician in Chicago South
Job ID: CHI0004X
1101 South Canal St, Chicago, Illinois, United States, 60607
Regular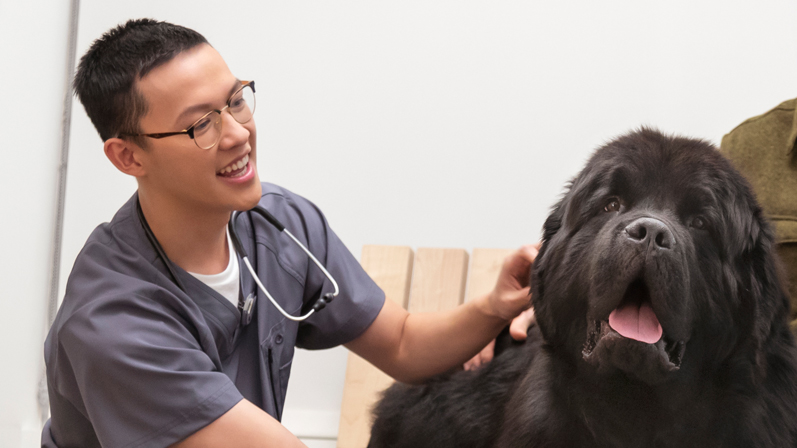 Overview
Our Veterinary Technicians are instrumental in helping us do what we do. Everyone, from doctors to managers — and, of course, our pets — look to them for competent, thoughtful care. That's why we commit to giving vet techs the best careers and experiences we can inside all of our locations.

When you share your training and talents with our community, we have so much to give you in return. Our resources can help you develop a future in our network. And through it all, you'll never lose sight of the reason you started — a real love for pets.
Full time and part time
Mid level
Location based
sign-on bonus
Success Profile
Check out the traits we're looking for and see if you have the right mix.
Adaptable
Communicator
Compassionate
Multi-tasker
Leadership
Team player
How we care. How we work.
We do it for the same reasons you do. To live our love for pets and pet owners. To continually create better models of treatment. That's what brought us into our hospitals. Now, see how you can put it into practice with each and every visit, whether you're interacting with pets or supporting our network of care.
Your patients

When a pet family needs help, you can be there, providing innovative care for animals.

Your life

We believe in giving you the support to balance your professional achievements with everything else you are.

Your future

You'll be seeing your patients for years to come. And you can do it with a team that will see you grow into a trusted leader.

Your care

Make wellbeing for you and your family a priority, with our help and resources.
Career Path
We encourage you to follow your passions, no matter how that looks to you.
Whether progressing into hospital leadership or pursuing a path at our headquarters — we'll have your back.
Shift Lead

Credentialed Shift Lead

Practice Manager

Field Director
Empowered to care
In 2019, we gave our pet families the chance to schedule appointments directly with vet techs across all our hospitals.
Learn more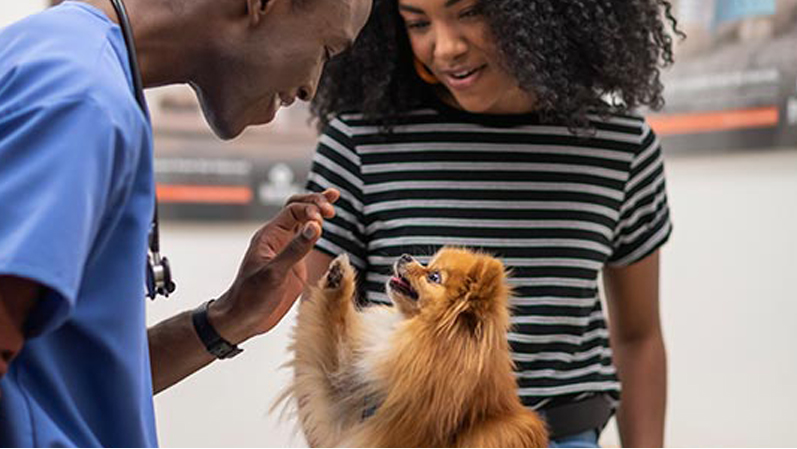 Benefits
Health and Wellbeing Programs

We're here for you and your family, with medical, dental and vision insurance — plus access to other great resources.

401(k) Retirement Plans

Make planning ahead a little easier with competitive matching for our associates.

Paid Time Off

Earn time for yourself and your family with vacation days to use however you want.

Continuing Education

Take advantage of offerings like, 100% practice covered VetGirl subscription, Fear Free certification/ renewal discount, up to $750 every year to keep learning about your field… and more!

Maternity and Paternity Leave

Savor life's precious moments with your family. Enjoy practice paid parental leave.

Work-Life Balance

We make sure all of our associates have the time and energy to keep living life outside of our locations.
Responsibilities
Veterinary Technician in Chicago South
Job ID: CHI0004X
1101 South Canal St, Chicago, Illinois, United States, 60607
Regular
Veterinary Technician Careers at Banfield Pet Hospital
Our Vet Techs work alongside pet health care industry experts with the chance to make a difference in the lives of pets and the clients we serve through skilled veterinary knowledge and effective communications. As a Banfield Vet Tech, you will have the opportunity to put your love of pets to work in a career with a growing company that offers a clear career path if continued growth and learning is your goal.
A Day in the Life of a Banfield Veterinary Technician
Vet Techs may have just a single job title, but in fact they fill many important roles as they move throughout their day in the hospital. They are an integral part of an effective team and support our hospitals by:
Acting as the extra eyes, ears and hands for the veterinarian to ensure the best quality pet care and to maximize the veterinarian's productivity.
Assisting veterinarians and veterinary medical teams through the day-to-day function of the hospital and communicating with the team to maintain the flow of patients.
Assisting with surgery and using your technical skills to the fullest, within state practice acts regarding duties of credentialed veterinary technicians.
Communicating with clients about unique pet health concerns and offering guidance on Optimum Wellness Plan® options,preventive care, medications, and other treatments.
Obtaining relevant information and history from clients and maintaining proper and complete medical charts to benefit individual clients and the pet owner community as a whole.
Using safe restraining techniques, following standard protocols and maintaining clean, sterile and organized treatment areas, exam rooms and labs.
Mentoring other team members.
Commitment Beyond Qualifications

Being a Vet Tech requires AVMA certified credentials, skill, dedication and a desire for continuing education, but most importantly, a passion for animals and caring for them. We aim to hire and develop Vet Techs who believe
preventive care
is the key to achieving a long and healthy life for each pet.
Like all associates, we look to our Vet Techs to embrace our
Five Principles
— Quality, Responsibility, Mutuality, Efficiency and Freedom. As much as we value on-paper qualifications, we actively seek out Vet Techs who thrive on delivering outstanding client and pet experiences. At Banfield, we take pride in hiring passionate Vet Techs who:
Utilize high quality medical skills
Educate clients on all aspects of pet health
Advocate for the wellness of pets
Contribute to an engaging hospital environment and positive team dynamic
Caring for Those Who Care: Benefits for Banfield Veterinary Technicians
Our approach to rewarding our vet techs includes programs for both personal wellness and professional development. As the nation's largest pet health care provider, Banfield is uniquely positioned to offer a wide array of benefits and programs that help you take care of yourself and your family, as well as care for pets.
Personal Health, Savings, and Wellness Benefits
All Vet Techs receive competitive salaries in addition to a number of savings, health, and insurance benefits, ranging from 401(k) participation to Optimum Wellness Plans® for your pets. In addition, medical, vision, dental, life and disability insurance is offered to associates based on eligibility. Because pet health care can be stressful at times, we also offer a number of work-life balance benefits and programs including paid vacation that help you balance your life in the hospital and your life at home.
Potential as Big as Your Passion
Whether you are a newly certified or an experienced Vet Tech, a job at Banfield opens the door to exploring the next best move in your career. We are committed to helping Vet Techs grow by providing:
Performance development plans designed to help you define and achieve your career goals
Practice-paid continuing education opportunities
Vet Tech networking opportunities
Opportunities to lend your skills to the communities you serve and live in
A Support Structure That Helps You Thrive
We've created a structure that includes leadership and support at the hospital level, in the field and at our Corporate headquarters, all with one goal in mind: to help you focus on delivering quality care for all pets.
Together we are a team, making a real impact on pet health care in hospitals, communities and the field of veterinary medicine.
Start your Banfield Career as a Veterinary Technician
Learn more about the impact you can make as part of a Banfield hospital team and see how we support the
wellness of our people and profession
.
Banfield Pet Hospital® is committed to a diverse work environment in which all individuals are treated with respect and dignity. It is our mission to provide equal employment opportunities to all candidates and to ensure that access to jobs is strictly based on job-related criteria.
Our locations
We're more than just a hospital. We're an entire network of locations, serving pet lovers around the country — and guided by dedicated teams inside our headquarters.