Sr. Specialist, Product Marketing Analytics
Job ID: R-101780
Remote
Regular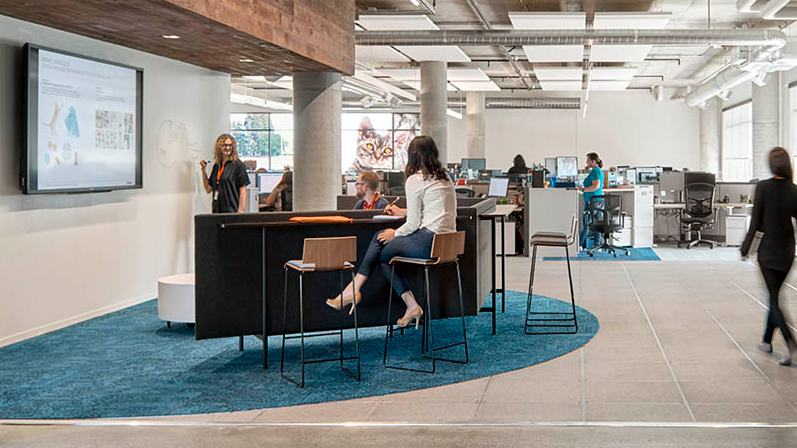 Overview
It's an exciting time to join Banfield. We're on a mission to create A Better World for Pets and the people who love them. We have a vibrant, growing marketing team and ample resources in place to help you do what you do best and realize your full career potential.
Full-Time
Mid level
Location based sign-on bonus
Success Profile
Check out the traits we're looking for and see if you have the right mix.
Collaborative
Creative
Flexible
Industrious
Problem-solver
Results-driven
How we care. How we work.
We do it for the same reasons you do. To live our love for pets and pet owners. To continually create better models of treatment. That's what brought us into our hospitals. Now, see how you can put it into practice with each and every visit, whether you're interacting with pets or supporting our network of care.
Our Culture

At Banfield, our greatest asset is our people and we take pride in looking after each other. Each of us has different experiences of the 'way we do things' based on many different influences. While there isn't a single culture at Banfield, there is a common, recognizable cultural thread which unites us and gives us a sense of belonging so that we feel like part of the family. There are three elements at the heart of our culture that we see as strengths we want to sustain: The Five Principles, Associate Concept and People Leadership.
Career Path
Our opportunities are as diverse as our workforce. No matter which career path you choose to explore Banfield will be there for you.
Coordinator

Specialist

Program Manager

Lead

Manager

Director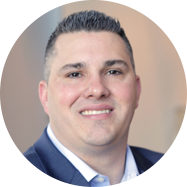 In my 12.5 years with the Practice, I have been so blessed to have had some phenomenal coaches, incredible tools and resources, and so much support from colleagues. I couldn't be more excited about what the future holds!

- Paul Dutcher, DVM
Benefits
Healthcare

Medical, dental and vision benefits.

401(k) Retirement Plans

Employer-matching 401k retirement plan.

Nursing Mother Rooms

Private mother's room with refrigerators.

HQ Amenities

Free onsite gym/ fitness center, onsite bistro with beautiful outdoor patio and affordable pricing, private nursing moth rooms and more!

Cafeteria

Onsite bistro with beautiful outdoor patio and affordable pricing.

Compensation

Competitive compensation packages + annual bonus, including time off.
Responsibilities
Sr. Specialist, Product Marketing Analytics
Job ID: R-101780
Remote
Regular
*This will be a remote role based out of the Banfield Pet Hospital headquarters in Vancouver, WA.*
Summary and Qualifications:
The primary purpose and function of the Sr. Specialist, Product Marketing Analytics is to assist the Product team with its efforts to ensure the overall success of the business by performing data processing and analysis, report generation and generally serving as a point of contact regarding inquiries. 
This position will focus on data and report development through the execution of product enhancements, marketing, education, operational support, and project management.
Essential Responsibilities and Tasks:
Live and exemplify the Five Principles of Mars, Inc. within self and team.
Assist in the execution of strategic initiatives and OGSM's involving products and services.
Provide metric assistance for wellness plans, pets, client growth, retention, and product sales.
Support efforts to enhance research, analytics, insights, and analysis.
Report on progress of key initiatives and variances to established benchmarks.
Assist in the development, review, and production of reporting for Practice consumption.
Respond efficiently and effectively to hospital and field leadership regarding wellness plan data and policy.
Support tactics for marketing, educational, and operational strategies to increase profitability.
Formulate and deliver presentations to groups as needed.
Promote learnings to Field Leadership and hospital teams by developing tools and materials.
Aid in the development of impact analysis for the business and future enhancements.
Develop and foster cross-functional relationships with CTS, Field Leadership, and Hospital Associates.
Implement and drive practice priorities. Interact with external vendors and agencies as needed.  Identify, report, and make recommendations on improvement opportunities.
Participate in financial, operational, and functional analyses to gain actionable data on existing and future wellness plan product development and execution strategies.
Provide training and educational support needs on products.
Other job duties as assigned.
Special Working Conditions:
Ability to work at a computer for long periods of time. 
Project timelines and work volume/deadlines may often require more than 40 hours per week to complete essential duties of this job.
Must have mental processes for reasoning, remembering, mathematics and language ability (reading, writing, and speaking the English language) to perform the duties proficiently.
Ability to carry out instructions furnished in written, oral, or diagram form and to solve problems involving several variables.
Ability to stand, walk, stoop, kneel, crouch, and climb as well as manipulate (lift, carry, move) up to 50 pounds.
Requires good hand-eye coordination, arm-hand-finger dexterity with the ability to grasp, and visual acuity to use a keyboard and operate necessary equipment.
The noise level in the work environment is normally moderate.
Environment where pets are present.
Experience, Education and/or Training:
Bachelor's degree in Information Systems, Business or Marketing is preferred, or the equivalent combination of education, training and experience that provides the required knowledge, skills, and abilities.
Five years of management reporting experience with a demonstrated capacity to perform complex queries utilizing data warehouse concepts, relational database structures, data marts, SQL functions/procedures and Business Intelligence platforms are required.
Strong quantitative and problem-solving skills with an ability and desire to see the "big picture" by dependably generating accurate and actionable insights from large data sets is required.
Demonstrated knowledge of Microsoft Suite and Oracle database skills along with sales cycle and marketing practices and experience presenting to large groups are required.
Enhanced knowledge and skills in statistical analysis and predictive modeling with proficiency in AI, machine learning and Power BI are preferred.
WE ARE A DRUG-FREE, SMOKE-FREE, EQUAL OPPORTUNITY EMPLOYER.
Banfield Pet Hospital® strongly supports and values the uniqueness of all individuals and promotes a work environment where diversity is embraced. Banfield Pet Hospital is an equal opportunity employer. All qualified applicants will receive consideration for employment without regard to race, religion, color, national origin, sex, sexual orientation, gender identity, age, genetic information, status as a protected veteran, or status as a qualified individual with disability. Banfield Pet Hospital complies with all applicable federal, state and local laws governing nondiscrimination in employment in every Banfield location.
Our locations
We're more than just a hospital. We're an entire network of locations, serving pet lovers around the country — and guided by dedicated teams inside our headquarters.