Sr. Technical Data Lead, EIS
Job ID: R-120217
Remote
Vancouver, Washington
Regular
Full-time
Mid-level, Senior, Executive
Minimum Travel
(if any) required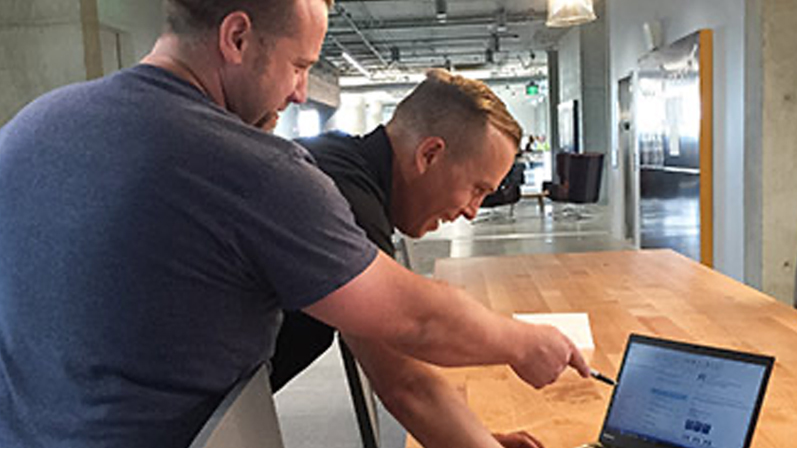 Overview
It's an exciting time to join Banfield. We're on a mission to create A Better World for Pets and the people who love them using the latest technology. We have a super-charged IT team and lots of awesome resources to help you realize your full career potential. Banfield seeks to be a key player in the world of medical informatics as not just a veterinary practice, but also a technology practice. Technology is Banfield's competitive advantage—which positions the company toward a future of opportunities for insights at the fingertips of doctors and pet owners.
Success Profile
Check out the traits we're looking for and see if you have the right mix.
Collaborative
Entrepreneurial
Flexible
Inventive
Problem-solver
Technologically savvy
How we care. How we work.
We do it for the same reasons you do. To live our love for pets and pet owners. To continually create better models of treatment. That's what brought us into our hospitals. Now, see how you can put it into practice with each and every visit, whether you're interacting with pets or supporting our network of care.
Our Culture

At Banfield, our greatest asset is our people and we take pride in looking after each other. Each of us has different experiences of the 'way we do things' based on many different influences. While there isn't a single culture at Banfield, there is a common, recognizable cultural thread which unites us and gives us a sense of belonging, so that we feel like part of the family. There are three elements at the heart of our culture that we see as strengths we want to sustain: The Five Principles, Associate Concept and People Leadership.
Career Path
Our opportunities are also as diverse as our workforce so no matter which career path you want to explore, Banfield is behind you. We have a robust career development platform and many resources to help you achieve your career potential.
Software Engineer

Sr. Software Engineer

Tech Lead

Manager Director
Benefits
Healthcare

Medical, dental and vision benefits, including time off.

401(k) Retirement Plans

Employer-matching 401k retirement plan.

Professional Development

Career development tracks within Banfield and our sister companies.

HQ Amenities

Free onsite gym/ fitness center, onsite bistro with beautiful outdoor patio and affordable pricing, private nursing moth rooms and more!

Work/Life Balance

Flexible schedules with working from home options.

Compensation

Competitive compensation packages + annual bonus.
Responsibilities
Sr. Technical Data Lead, EIS
Job ID: R-120217
Remote
Vancouver, Washington
Regular
This will be a remote position based out of the Banfield Pet Hospital headquarters in Vancouver, WA (Pacific Time Zone preferred).
Salary Range: $100,531 - $138,230 (DOE)
Summary and Qualifications:
Serve as the technical expert responsible for design and implementation of Business Intelligence, Analytics & Big Data solutions providing high-value, timely analytics, and data solutions to stake holders.
Responsible for verifying requirements, defining architecture, developing an implementation plan, providing thought leadership for all data solutions, including designing data solutions that meet and exceed stake holder expectations.
Provide direction to developers overseeing the development, unit testing and documentation for the developed solution and develop strong stake holder relationships for ongoing business.
Essential Responsibilities and Tasks:
Live and exemplify the Five Principles of Mars, Inc. within self and team.
Collaborate with the Enterprise Information Systems Managers, and application development leads to guide technical teams through the plan, execution, and support of projects and initiatives.
Develop technical SLA's, KPI's, monitoring strategies and capacity plans as well as create work assignments for technical resources.
Partner with the EA and Development teams to manage and facilitate improvements to the enterprise architecture.
Provide cloud-based data solution architectures adhering to software development life cycle (including both Agile & Waterfall) using data engineering and ETL tools/platforms and best practices in data modeling.
Conduct technical reviews to enforce design decisions, technical standards and UX standards, coordinating integration testing efforts and deployment of builds to test labs.
Collaborate with other IT technical leaders to institute continuous process improvement standards and methodologies.
Plan, align with other tech leads and report activities and progress on assigned tasks.
Conduct technical reviews and provide feedback.
Ensure production issues are escalated appropriately and resolutions are monitored to completion.
Other job duties as assigned.
Special Working Conditions:
Ability to work at a computer for long periods of time. 
Project timelines and work volume/deadlines may often require more than 40 hours per week to complete essential duties of this job.
Must have mental processes for reasoning, remembering, mathematics and language ability (reading, writing, and speaking the English language) to perform the duties proficiently.
Ability to carry out instructions furnished in written, oral, or diagram form and to solve problems involving several variables.
Ability to stand, walk, stoop, kneel, crouch, and climb as well as manipulate (lift, carry, move) up to 50 pounds.
Requires good hand-eye coordination, arm-hand-finger dexterity with the ability to grasp, and visual acuity to use a keyboard and operate necessary equipment.
The noise level in the work environment is normally moderate.
Environment where pets are present.
Experience, Education and/or Training:
Bachelor's degree in Computer Science or a related field is required, or the equivalent combination of education, training and experience that provides the required knowledge, skills, and abilities.
Seven years of experience with

Data Warehouse/Data Lake Architecture and Development

are required.
Five or more years of experience with data modeling and architecture, SQL, Python and Scala are required.
Experience in Cloud Solutions, preferably Azure, is required.
Non-relational database experience,

AI/ML, API, and embedded systems

are preferred.
Healthcare background (veterinary or human healthcare, pharmaceutical, etc.) is preferred.
What We Offer – The Good Stuff:
Competitive salary with paid time off & holidays so you can spend time with the people you love
Medical, dental, and vision insurance for you and your loved ones
Fertility and family-building assistance
Paid Parental leave
Practice Paid Basic Life Insurance
Practice Paid Short- and Long-Term Disability
Competitive referral program – join our team, bring your friends, and get paid*
Automatic enrollment 401(k) Savings Plan after 60 days of employment with generous company match
Commuter Benefits
Legal Plan
Health Savings Account & Flexible Spending Account
Mental health support and resources
Paid Volunteering
Optimum Wellness Plans® for up to three pets
Continuing Education allowance & MED hours for eligible positions
Student Debt Relief (for full-time DVMs)
A Variety of discounts including Mars, PetSmart, Royal Canin, fitness, cellular and so much more
Even More Good Stuff:
Opportunities for growth and leadership roles at Banfield, Mars, and other divisions of Mars
Health and well-being benefits to support quality of life
Associate-led equity, inclusion, and diversity groups (we have 7 of them!)
Awesome opportunities to volunteer through Mars Volunteer Program, like volunteering at coral reef cleanups or on research vessels!
*Terms and conditions apply
**Benefits eligibility is based on employment status
WE ARE A DRUG-FREE, SMOKE-FREE, EQUAL OPPORTUNITY EMPLOYER.
Banfield Pet Hospital® strongly supports and values the uniqueness of all individuals and promotes a work environment where diversity is embraced. Banfield Pet Hospital is an equal opportunity employer. All qualified applicants will receive consideration for employment without regard to race, religion, color, national origin, sex, sexual orientation, gender identity, age, genetic information, status as a protected veteran, or status as a qualified individual with disability. Banfield Pet Hospital complies with all applicable federal, state and local laws governing nondiscrimination in employment in every Banfield location.
Our locations
We're more than just a hospital. We're an entire network of locations, serving pet lovers around the country — and guided by dedicated teams inside our headquarters.