We're more than just a hospital. We're an entire network of locations serving pet lovers around the country — and guided by dedicated teams inside our headquarters.
Headquarters
Located in Vancouver, Washington, our 20-acre campus offers innovative office spaces that allow for accessibility, openness and collaboration.

The environmentally friendly facility is LEED Platinum certified — with features like LED lighting, solar water heating and geothermal energy exchange to cut down on power usage when heating and cooling. This green technology cuts our energy usage by 44 percent.

In addition to the 800 associates working here, you'll also discover more than 200 dogs joining their owners in the office. Thanks to our recently launched pets-in-the-workplace program, we're ensuring a safe, comfortable environment for pets and people.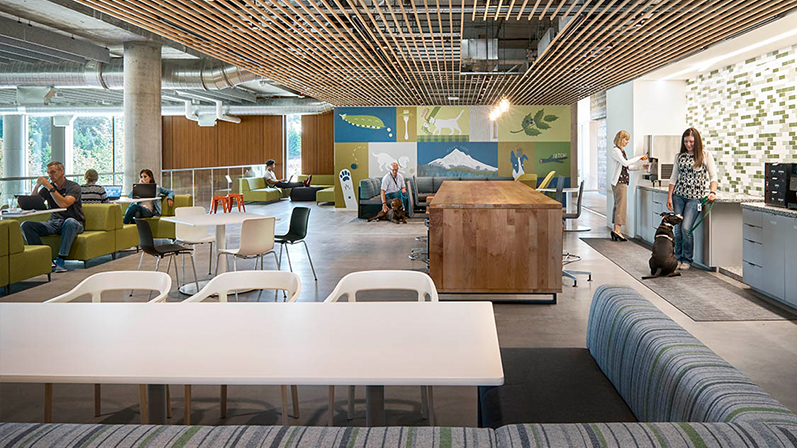 Hospitals
Our modern hospitals are equipped with the technology and resources to help doctors and veterinary technicians provide the best care possible. Our in-house diagnostic equipment allows for a truly comprehensive exam. Plus, our state-of-the-art equipment can help with dental cleanings, radiology and more.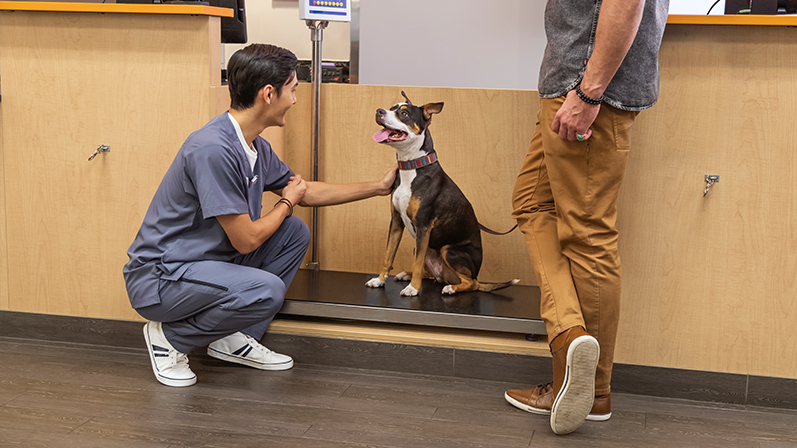 Mobile wellness clinic
A key part of our strategy to transform pet health, the Banfield Mobile Wellness Clinics help us evolve how we deliver care, better meeting the needs of pet owners where they are. Our vehicles will help us grow our reach in select markets and offer our associates opportunities to deepen their skills, adapt to changing environments and serve pets in innovative ways. In the years to come, we plan to expand our testing into new states and markets.