Score Your Dream Job
You love pets, and scoring that perfect position at a clinic is well… the dream! That's why we recently teamed up with DVM360 to chat with veterinary students and professionals about what Banfield is all about and share tips directly from our talent specialists to help them land their dream job.
Whether you're a student preparing to join a practice or looking to make a career move, definitely keep Banfield in mind when applying for jobs. We're always seeking talents, passionate people from all different backgrounds.
Putting Your Best Paw Forward
Banfield Sr. Talent Specialist Suzanne Hinton is full of tips and tricks to help you put your best paw forward. Here is some of her top advice for making your resume stand out, finding the clinic that is the best fit for you, and making the most of your hospital visit.
Tailor your resume for the job. Use keywords from the job description to highlight the skills and experience that prepared you for this job. Don't forget to list any professional achievements, not just your duties from your previous positions. Are you a student with limited experience? Don't worry! Companies like Banfield love seeing your community work, so include any clubs, memberships, and volunteer work—particularly if it is related to the veterinary space.
Interviews are a two-way conversation. This is your time to brag about yourself but don't forget, you select your clinic as much as they select you. It's OK to talk about your non-negotiables, like your desired schedule, and ask questions about the team, what kind of support the clinic offers, career paths, and how the company approaches associate wellbeing.
Be prepared to meet the clinic. Hospital visits are your time to build a rapport and show your enthusiasm. "What gets my attention in a new candidate is the desire to learn and grow!" says Dr. Miriam Harvey, DVM, Banfield Area Chief of Staff. Most important, don't forget to follow up with a thank you and let your personality shine.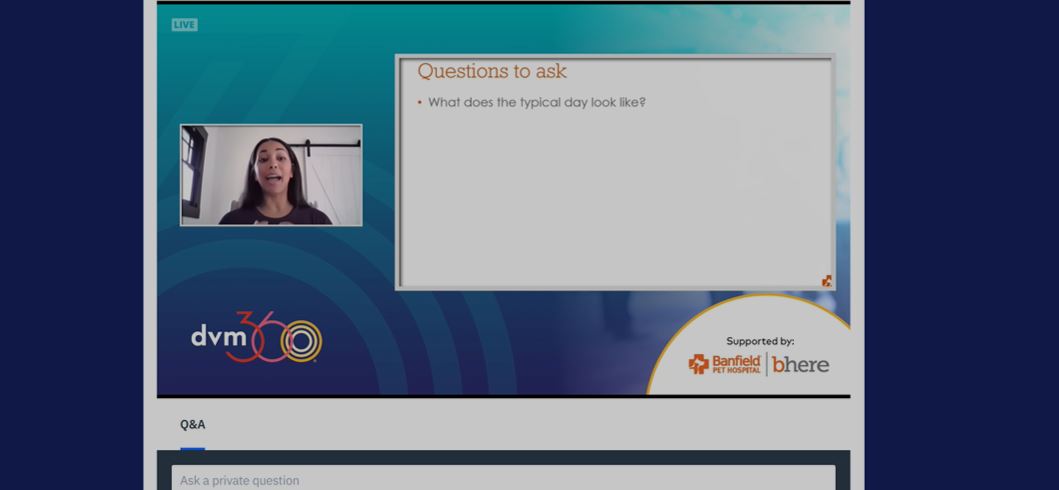 A Day In The Life Of A Banfield Extern
At Banfield, we understand that every student's needs are different, so we offer a tailored learning approach for our externs with 1:1 time to help them reach their goals. "We want them to feel supported, to know that their coach DVM is always there for help," says Ava Bartley, LTV, team lead of the Banfield Student Programs.
As an extern, you'll get real DVM practice so you'll be practice-ready when you leave school. You'll be learning and performing key clinical skills and surgery, as well as manage a caseload with a coach DVM, interpret diagnoses, and gain experience with client communication and in-room appointments. "We do so much work in school to perfect and refine our skills… utilizing those in practice lets your skills stay extra-sharp," says Ava.
Celebrating Equity, Inclusion, and Diversity
Banfield is committed to hiring and supporting talent that represents the communities we serve, and part of that is our Diversity Resource Groups (DRG). We chatted with co-leader of the Banfield Pride Network, Kristen Pelenskij, and Dr. Kimberly Riley, DVM, from the Banfield POWER Network, about the impact these DRGs have on our associates.
"The Pride Network strives to build, strengthen and amplify our connections with one other, our clients, and our allies within the LGBTQ+ community," said Kristen. Over the past year, the DRG has helped add pronouns to badges and emails, created a virtual pride month, reviewed Banfield's gender-affirming medical coverage, and increased Trans awareness.
"At POWER, we wanted to honor the past, be relevant to the present and shape the future with our efforts to celebrate MLK Day and Black History Month," said Kimberly. So far in 2021, the network hosted town halls, created social awareness campaigns, shared stories of black associates making an impact, curated a list of resources, and shared "huddle cards" with teams to help spark a dialogue around diversity and inclusion.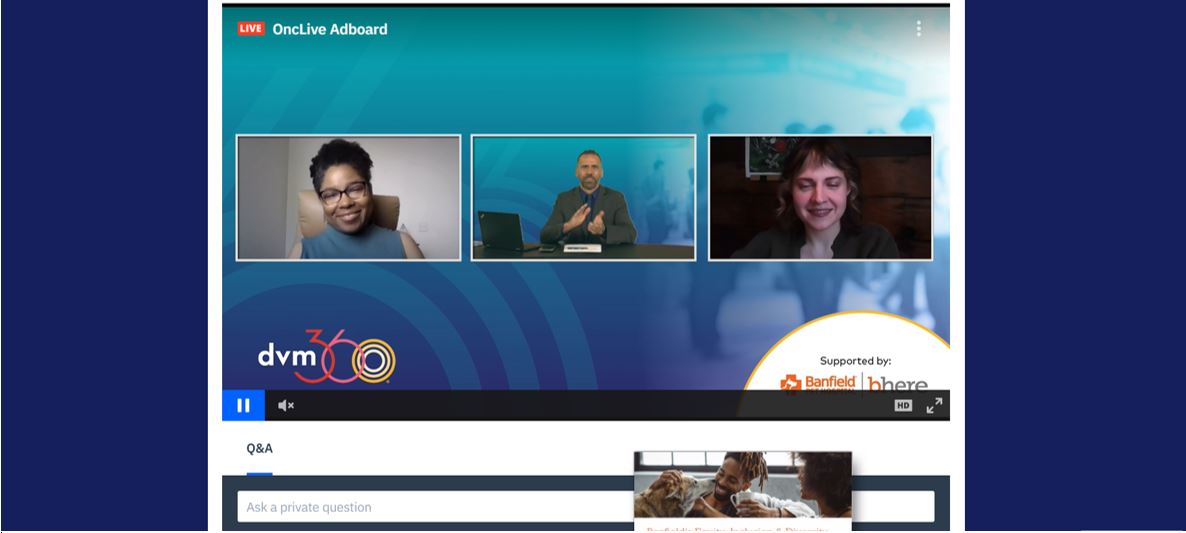 Giving Back to Our Communities
Wellness is part of our DNA—from the wellness of pets to the wellness of our associates, our profession, and our communities. In addition to programs like our Student Debt Relief, Banfield Pet Academy, and Preventative Care Clinics, Banfield launched our non-profit public charity, the Banfield Foundation, to help ensure all pets have access to care. Since its launch five years ago, the foundation has given out 1,813 grants, $11,018,897 in funding, and helped 5,079,947 pets in need.
"One of the things we are passionate about is making sure our shelter partners have the tools and resources they need to provide care," says Kim Van Syoc, Executive Director at the Banfield Foundation. "Our associates make all our work possible."
The pet care future is bright, and your talent, passion, and love for pets can make it shine even stronger.