Take a step into our hospitals and discover for yourself what it's really like working at Banfield!
Watch Video
TOGETHER, WE ARE EMPOWERING A HEALTHY TOMORROW

A Solid Foundation
We are here for you – to help make patients your primary focus. With innovative care models and the right resources in place, we can ensure ongoing training and mentorship.

Freedom to Deliver
This is more than a business, it's about life. We are committed to supporting a healthy work/life balance with flexible scheduling and great benefits to enrich your career.

A Path to Lead
We want you to find your full potential. As a global leader in pet health and wellness, we offer opportunities to do what you love, while advancing your career and leadership skills.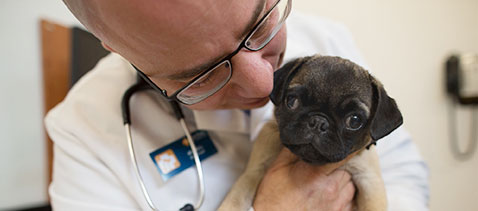 Veterinarian
Join us and be a part of a respected and dedicated network that shares your passion for pets. We believe that together we can practice quality medicine and make a difference in the lives of pets and their families. As a doctor in our hospitals, you will be on the frontlines of our business, serving as the face of our veterinary practice. We'll give you the tools you need to do the best job possible—from resources and education opportunities to mentors and advisers, we keep our doctors at the forefront of veterinary care.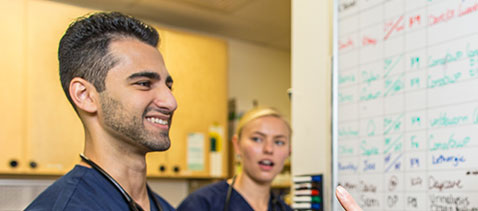 Veterinary Technicians
Banfield employs talented paraprofessionals all over the country. Both veterinary technicians and veterinary assistants support our veterinarians in ensuring quality care and maximizing their productivity. Veterinary technicians/assistants maintain medical charts, complete preparatory procedures for veterinarians and ensure that pets and their families are comfortable in the hospital.