Banfield Pet Hospital | Mentoring New Veterinarians
Good mentorship can be key when it comes to growing into your own as a doctor, as Dr. Amanda Borgquist, DVM, can attest. We had a wonderful conversation with Dr. Borgquist about her experience onboarding with Banfield, mentoring with her Area Chief of Staff, and tips for fellow veterinarians starting out in their careers. Enjoy!
Tell us a little about yourself and your journey with Banfield:
I earned my DVM at the Western University of Health Sciences. My fiancé and I have an eight-month-old baby boy named Cooper, who is the love of our lives, and an adorable Pomeranian mix rescue named Milo (Milo-Milo-Man because he's a Macho-Macho-Man). I started working for Banfield in 2019 after spending six months at a small animal rotating internship. A friend from school who works for Banfield told me about her experience, which included a good work-life balance, training, experienced support staff, opportunities for career growth, as well as free access to VETGirl and popular CE conferences.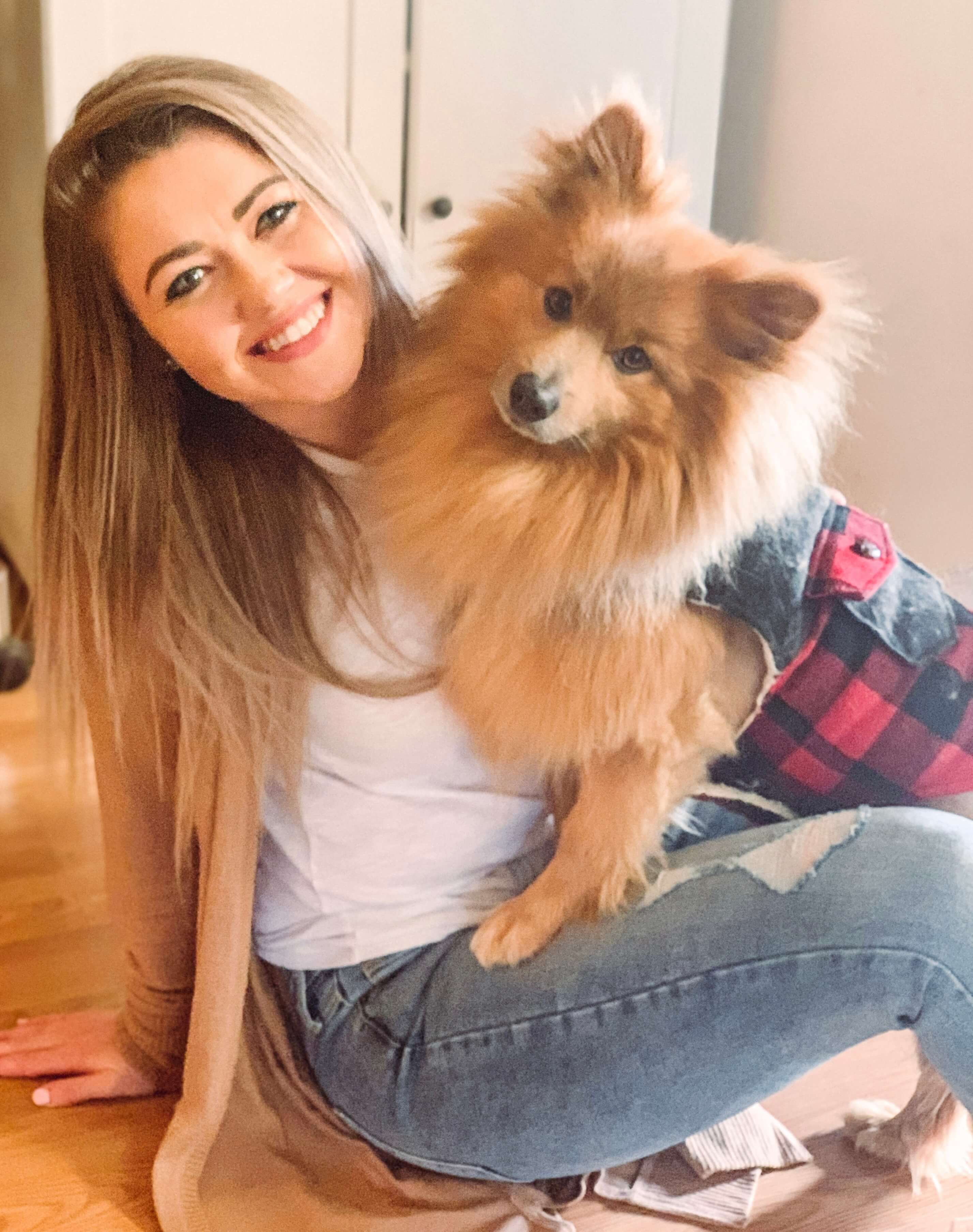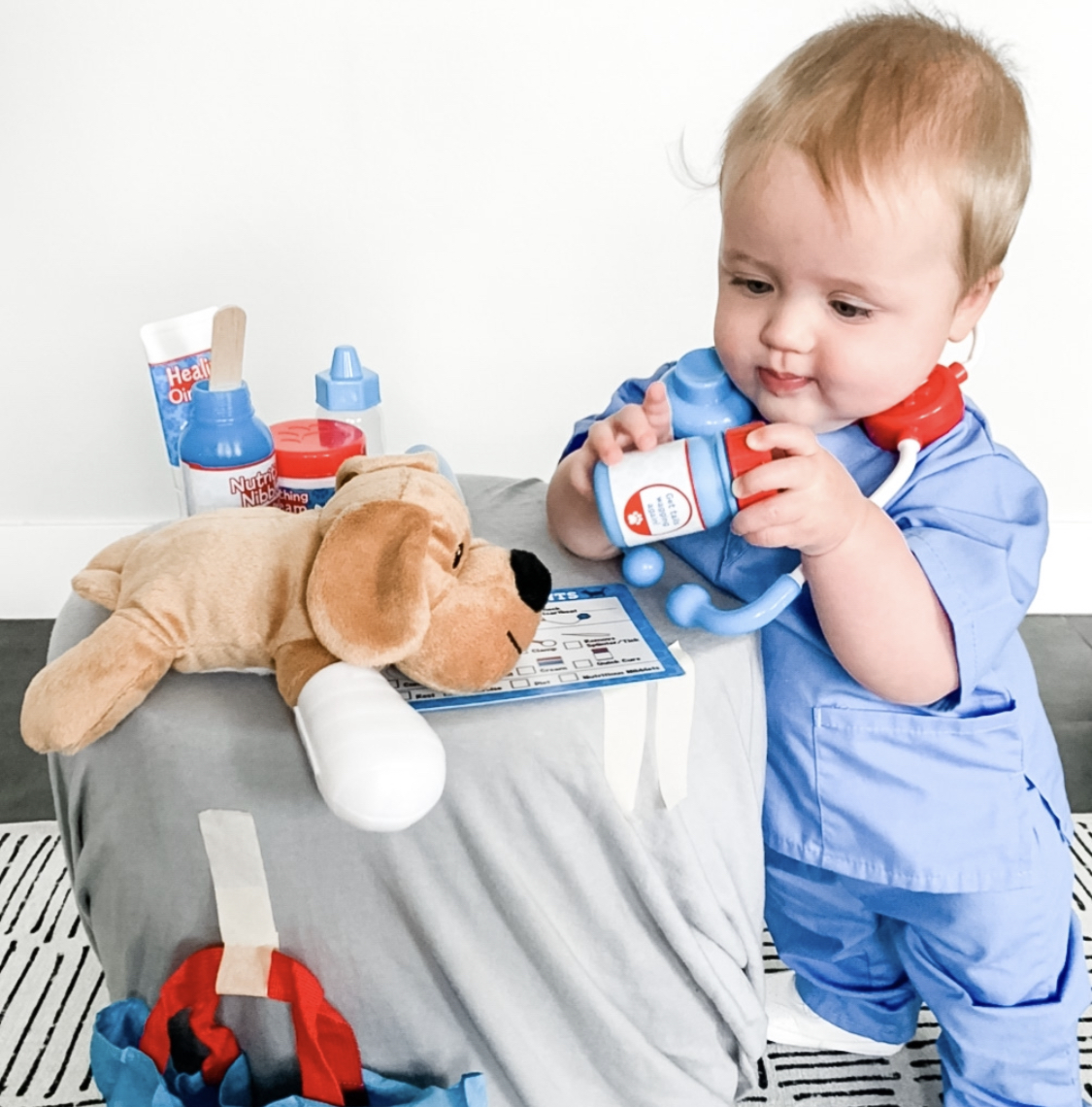 Pictured left to right: Dr. Borgquist, Milo, and Cooper
What did onboarding look like when you started? How did it feel to start practicing as a DVM?
Even after having had experience at a specialty hospital, I was still nervous to start my career as a general practitioner. Onboarding at Banfield was three months of shadowing my coach vet and working from my "Functional Skills Learner Guide." Our hospital location in Upland, California, has a variety of cases, which helped speed up my learning process. My coach did a great job helping me set goals, making time for hands-on experience, answering questions, and providing positive feedback. I was amazed at how far I'd grown as a doctor after my training with Banfield and felt ready to jump in on my own!
How has your Area Chief of Staff helped you in your career as a DVM?
Dr. Bautista has helped me in my career by being available on the fly for veterinary and Banfield policy-related questions. She has assisted me in performing abdominal laparotomies, applying for additional funding to pursue my passion for dentistry, and solidifying treatment plans for more rare and complicated medical cases. She is invested in my growth as a general practitioner and supports my specific areas of interest.
What does your day-to-day look like?
A typical day begins at 8:00 am, with a team huddle to discuss the order in which we aim to proceed with anesthetic procedures. I then review medical histories, blood work, draw up pre-anesthetic sedation, perform physical exams, and communicate with pet parents. The goal is to have all procedures completed by 11:00 am – 1:00 pm. Due to the COVID-19 pandemic, all patients are dropped-off; therefore, between procedures, I triage patients then examine healthy pets on a first-come, first-serve basis. This way, sick pets receive medical attention early, and diagnostics will be available when making treatment plans after procedures. Once treatment plans are approved, the team carries them out, and I take lunch around 1:00 pm. At 2:00 pm, I see afternoon appointments and follow-up with morning cases. Our goal is to have all patients picked up by 6:30 pm and close at 7:00 pm.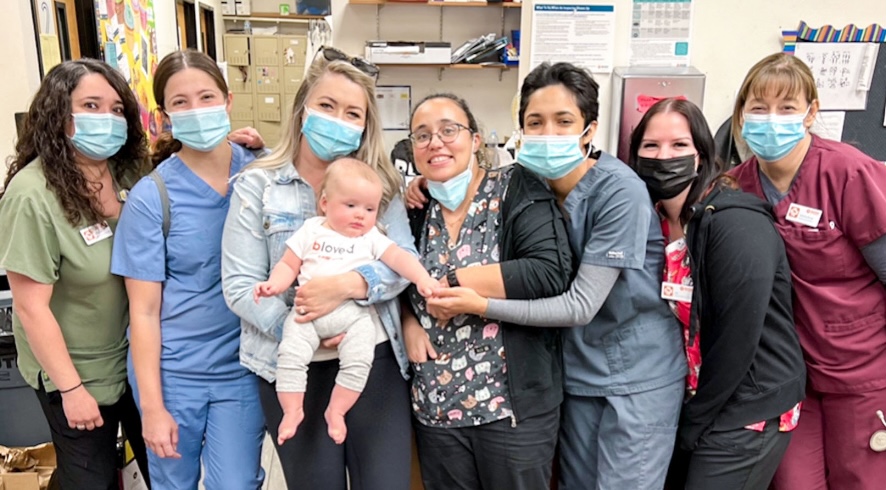 Pictured: Dr. Borgquist and team
What do you look forward to the most in your work with Banfield?
What I look forward to the most is serving the community with our wonderful team providing preventative and primary healthcare, working in alliance with specialty hospitals, and learning something new every day in this ever-evolving field. Since starting my associate veterinary position with Banfield, our team has worked towards becoming proficient in dental radiographs and quick abdominal ultrasound screenings. I'm grateful to be part of a veterinary team whose happiness comes from being kind-heartedness and exceeding expectations. My work family makes days at the clinic enjoyable because we have the same end-of-day goal: to take care of our patients with the same healthcare standards we have for our own fur babies!
Do you have any tips for Veterinarians just starting out?
To veterinarians just starting out, by now, you've learned from rotations that every vet has their own way of doing things. You've conquered the trenches of veterinary school! Now is the exciting time to find your groove in practicing medicine. With that in mind, take courage, pull from your real-life experiences, and be confident in turning to help when needed. A healthy work environment should encourage you to do these things. Keep putting in the work, and always be kind and patient with yourself.
If you could be any animal, what would you be and why?
I would 100 percent be a golden retriever mix in a loving family home. The loving home is important—so I can play with my humans, nap, and eat all day long. I choose a golden for their bouncy, care-free nature and mixed breed for better genetics.
Check Out These ACOS Roles!