Banfield Area Chief of Staff Creates Cross-Hospital Bonds
Dr. Courtney McDonald, DVM, has long supported the Banfield doctors and teams in Colorado and even piloted the role of Area Chief of Staff, a role that Banfield recently created based on associate feedback. We heard you! The Area Chief of Staff role is unique in the way it directly supports our veterinarians inside the hospital with focused coaching and onboarding. The role also creates more career pathing opportunities for our veterinarians that want to stay on the clinical medicine side of the practice. We caught up with Dr. McDonald to chat about her tenure at Banfield and why she loves being an Area Chief of Staff.
Tell us a little about yourself and your journey with Banfield:
After graduating from Mississippi State University College of Veterinary Medicine in 2004, I worked in both a small animal practice and a mixed animal practice before joining Banfield in 2009 as an associate DVM in Colorado Springs. I then became a Medical Director (now known as Director of Veterinary Quality) for Colorado South in 2010. I served in that role for about two years before deciding that clinical medicine was something that I missed. I moved back to a hospital role in 2012 as Chief of Staff, where I helped the hospital grow operationally and supported the growth and development of the team. We prided ourselves on providing an exceptional client experience and were awarded the Regional Award for Client Experience for two consecutive years. We also successfully piloted both reduced operating hours and the CVT appointment initiatives.
With my tenure and experience, I often helped support the doctors and teams at our local Banfield Hospitals. By doing so, I built effective partnerships with the practice managers and provided them with medical support, creating a strong local support system. This also helped create strong cross-hospital bonds between all the sister hospitals. I also hosted local DVM breakfast meetings to help grow the relationships between associate DVMs. In 2020, I moved into a pilot program for an Area Chief of Staff (ACOS), effectively making what I did an official job role.
In my personal life, I'll be celebrating my 10-year anniversary this year! And I have nine pets—six dogs and three cats. I am a hound dog lover, with four of my dogs being coonhounds. The other two are a mixed breed and a Papillon. Even though I have more dogs than cats, I am a cat lover at heart.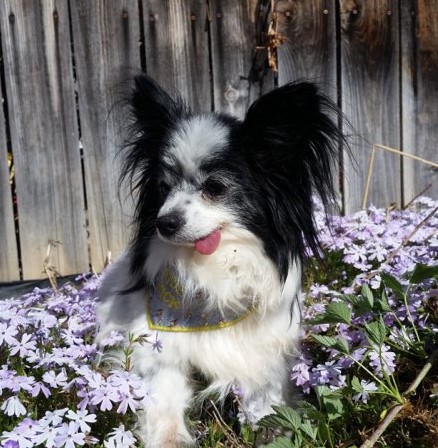 Pictured: A few of the pets in Dr. McDonald's family
Why did you choose to become an ACOS?
I love my role as ACOS because it allows me to be a part of the best of both worlds. I support and help other DVMs/veterinary professionals grow and develop, which is very rewarding. And I still maintain patient care, which allows me to continue focusing on pets and their families.
What does your day-to-day look like?
I work five days a week, roughly eight hours a day. Patient care days are a little longer sometimes, but I try to maintain about 40 hours per week. I support four hospitals, spending one day a week at each location and one day providing patient care. I teach surgical procedures to the DVMs, support both medical and leadership development for all associates, implement and oversee the medical quality at each hospital, and support the teams in understanding and executing our Clinical Essentials for both anesthesia and oral health. Additionally, I partner with the practice managers to execute operational excellence and with my field director and DVQ to ensure alignment of practice messaging.
I really enjoy the days I spend with hospital teams. I love teaching new skills and techniques.
What do you look forward to the most in your work with Banfield?
I'm so proud of all the work we have done over the last several years to support health and well-being, as well as equality, inclusion, and diversity. I look forward to seeing Banfield's impact on the profession—our size and scale allow us to shape the profession in an amazing and powerful way.
I enjoy sharing our resources and implementing the changes that create the culture of our daily work environments. We are creating an environment in which every veterinary professional can thrive.
If someone is interested in pursuing an ACOS role, What career tips would you give?
The most important piece of advice I can give is to get comfortable giving and receiving feedback. Accept feedback willingly and as an opportunity to grow and develop. There will always be someone with a different perspective, but more perspectives will help broaden your skillset. The next piece of advice I can offer is to be self-aware. Understand that how you see yourself may not be how others see you—seek out the feedback and use it to adapt and grow as a leader.
What is the best advice you have been given?
So many options to choose from:
Think before you speak.
There is power in pausing. Sometimes you get the best information if you just wait before filling the silence.
As a medical leader, it's not about me. It's about what I do in support of others.
Be who you are, always.
If you could be any animal, what would you be?
I would be one of my dogs! They have it made—good food, soft beds and blankies, fun outings to the ranch my husband and I are building, as well as fantastic medical care (benefit of having a mom as a Banfield veterinarian). They truly get to live their best lives every day!