How This Veterinarian Technician Helps Animals Feel Calm in the Hospital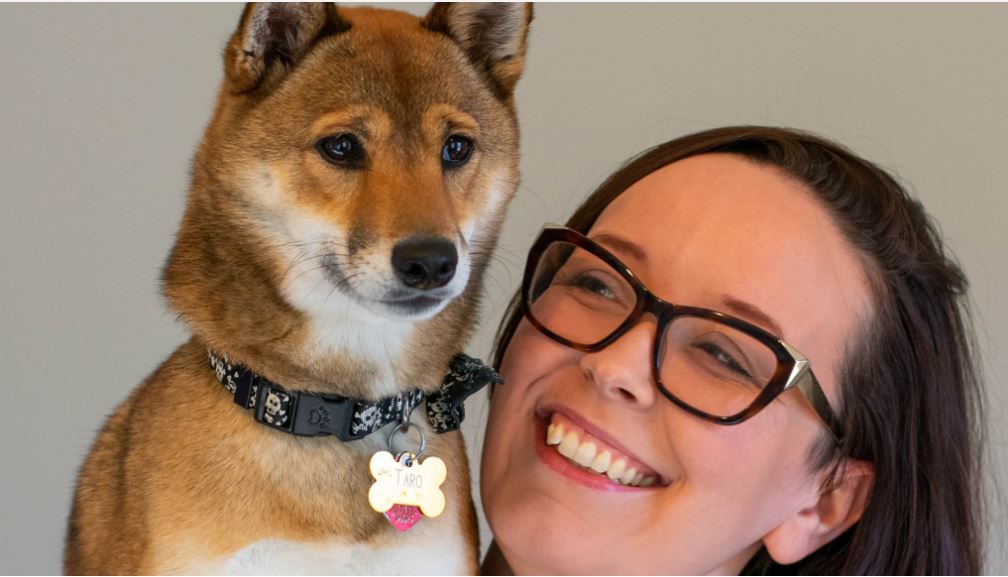 Animals have always been a big part of Crystal Lewis's life. So it's no surprise that she's doing great things for pets every day as a registered veterinary technician and shift lead with Banfield Pet Hospital in Kansas City, MO. It was awesome to connect with her for this story. Enjoy!
Find Your Happy Place
I've always been happy when I'm around animals. So back in 2010, I decided to really look into what kind of career I could have where I could work with animals, and the idea of being a veterinary technician came up. I toured all the schools in Missouri that have vet tech programs, and I picked Crowder College in Joplin – it just seemed like the best program, very warm and welcoming and hands-on, and I loved every minute of it.
Calm & Happy Pets, In-Person and Online
I'm really interested in pet behavior, and I've earned a certification with Fear Free®. I do a lot of behavior consultations because I love to help puppies and young dogs feel happy at the hospital from the beginning. If pets feel like the vet isn't a scary place, then they're happy to see you, and your day goes much smoother.

To help young dogs get used to the veterinary environment, I spend time with them, give them treats, and work on desensitization. Big "anxiety triggers" like nail clippers or seeing a stethoscope can create stress for some dogs, so we show those kinds of things to them in a nice, calm environment before a vet visit, just trying to take the fear out of being at the hospital.

If you have a dog who gets nervous when coming to the vet, I recommend taking them for a nice walk or getting some exercise in before your visit. It's almost always helpful. Also, try not to give your dog treats before their appointment – that way, they'll be hungry and much more likely to take treats from us, which helps us keep them happy and positive while they're here.

I really feel like I've helped expand the role of vet techs at Banfield. I'm doing vet tech appointments, which means I'm doing even more for pets and clients, which is great. I love being in the hospital and helping pets.
Off the Clock: Fun with a Great Dog, Three Cool Cats, and a Green Thumb
I have a little Shiba Inu who's my hiking buddy. And every day when I get off work, we play fetch with a light-up, rechargeable ball. It's so much fun! I have three cats, too, so there's a lot going on in my house. I also love being outside. Last summer, I was really into gardening. Then, when it got colder out, I took the fun into the house – with pet-safe plants, of course.
*Fear Free is an online educational platform for veterinarian professionals to train on emotional wellbeing and the reduction of fear, anxiety, and stress in pets.