Banfield Provides Hands-On Student Experiences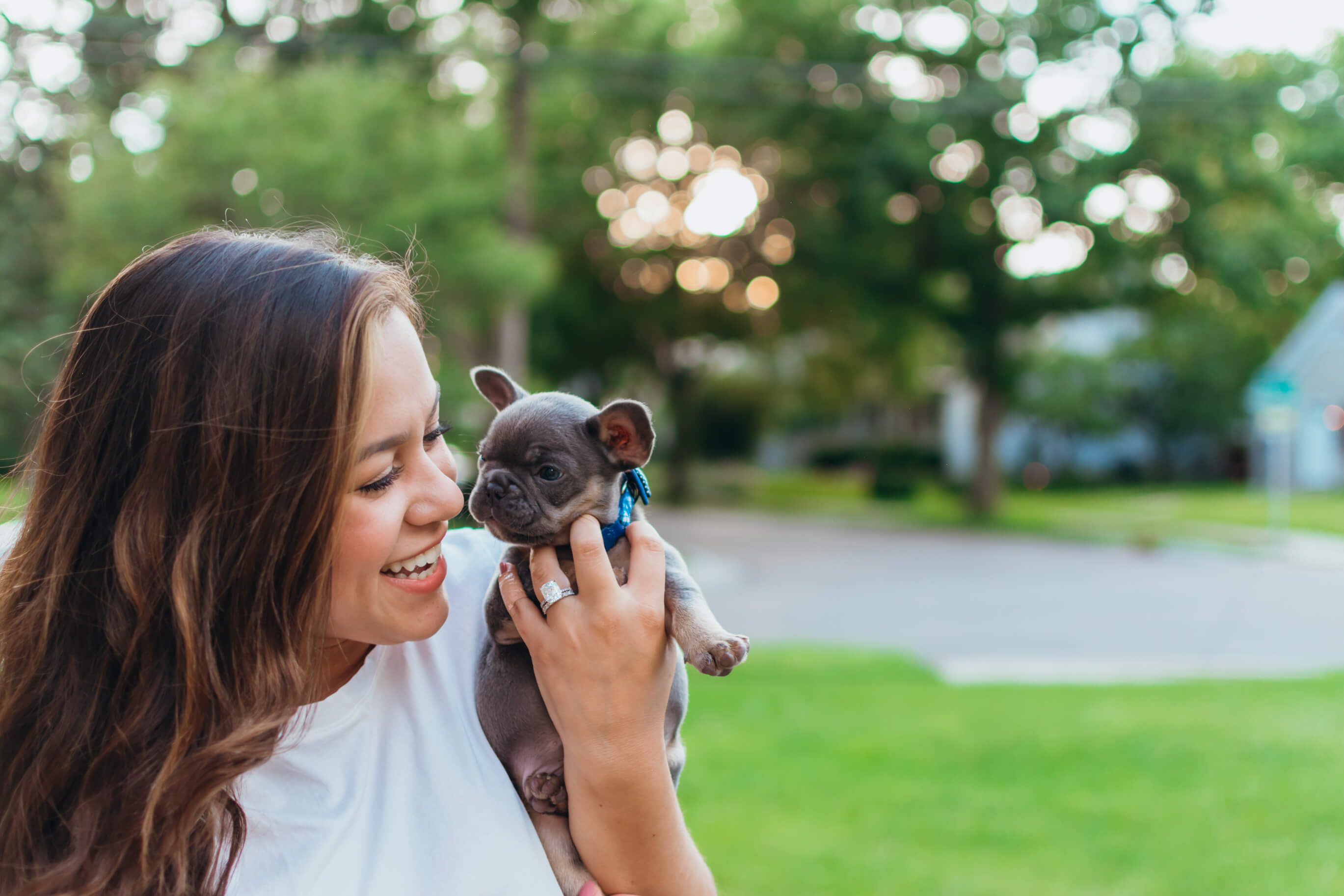 Gabriella Reinhart is a third-year veterinary student at the University of Minnesota and dog mom to her new pup, Luca. She started as a Banfield Veterinary Assistant in 2016 and now serves as her school's Banfield School Ambassador. We had a great conversation with her about Banfield, the Student Jobs Program, and her inspirations. Take a look!
What inspired you to become a veterinarian?
I have always loved medicine. My mom was a medical assistant at a pediatric office when I was little. I loved watching her test to see if I had strep every time I had a sore throat. She always explained everything she was doing, and I loved learning. Like most kids, I also loved animals, but unlike a lot of my classmates, I didn't think to combine those two interests until far later. I was a sophomore in college when my school made me take a billion-question aptitude test. "Veterinarian" popped up on the list. I started volunteering at my local wildlife hospital, then an animal research lab, then an exotic animal hospital... I was hooked. The cute animals drew me in, but getting to the bottom of what's wrong with an animal and creating a relationship with its owners is what's kept me around!
What externship program(s) did you complete through Banfield Pet Hospital, and what attracted you to it?
I completed the Student Job Program this summer and loved it! The program allowed me to work as a veterinary assistant and work closely with a mentor doctor. It was an opportunity to continue utilizing my technical skills, like catheter placement and anesthesia monitoring, while also learning how to think like a doctor to develop diagnostic and treatment plans. I now have multiple Banfield externships and rotations scheduled for my clinical year of veterinary school and can't wait!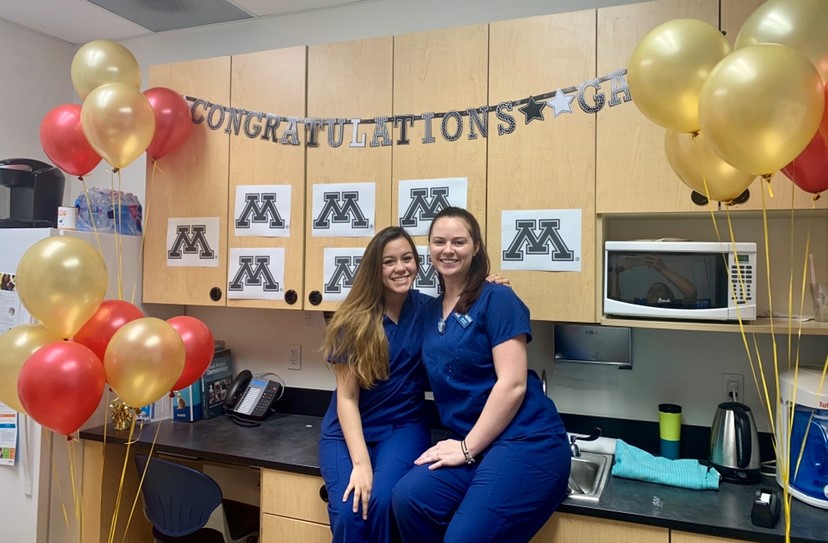 How are Banfield Pet Hospital's programs different from others available to students? What stands out about them?
The hands-on experience and structured mentorship students receive at Banfield are invaluable! There's no standing around shadowing for days on end without getting to try things for yourself. You are also paired with a mentor doctor and mirror their schedule, so you always have a point of contact to go to with any questions. They're also paid, which unfortunately is not very common in this field.
How will your student program experience prepare you for your career as a vet?
The Student Job Program increased my comfort level with client communication and curating a diagnostic/treatment plan for patients. Client communication is difficult to learn in a school environment and requires practice. During my program, I listened and participated in many conversations with owners, from new puppy visits where we discussed basics like vaccination and nutrition to tougher conversations about unfortunate diagnoses. I also had the opportunity to work with various veterinarians on cases, allowing me to gather different points of view. This will ultimately help shape the way I tackle these cases in the future.
What attracted you to work at Banfield Pet Hospital after you graduate?
The biggest attraction for me is the mentorship offered at Banfield. After graduation, I will be paired with a coach doctor, so there will always be a second set of eyes on my cases and a point of contact to run my ideas by. That's huge as a new graduate! Also, with locations all around the country, I know that Banfield will support me no matter where life takes me. I also know that when my husband and I decide to have children, Banfield's flexible schedule will work with that. It's a good feeling!
If you could travel anywhere in the world, where would it be and why?
If I could travel anywhere in the world, it would be Greece. I recently got married, and we were planning to go there for our honeymoon. The pandemic had different plans, so I hope to visit as soon as possible!