Transforming the Veterinary Profession One Team Member (and Pet) at a Time
Since Banfield Pet Hospital is a MARS Veterinarian Health (MVH) practice, Banfield benefits from the continued support the MVH organization provides to work towards the shared goal of creating A BETTER WORLD FOR PETS. Doug Drew, President of MVH North America, recently announced one of the ways MVH will continue to support Banfield and it's associates over the next several years. Find out more below!
The veterinary profession is at a crossroads.
There are several barriers we are working to overcome as a profession, including a shortage of veterinary professionals to care for the millions of pets in the U.S. that need us. Some of these barriers include:
High cost of veterinary education — the American Veterinary Medical Association (AVMA) estimates the average veterinarian graduates with an average of $150,000 in student loans, while some carry debt loads over $400,000
Mental health challenges faced by veterinary professionals — their emotional investment in pets can take a significant emotional toll, and if left unaddressed, impact them mentally and physically and lead to compassion fatigue, stress, depression, anxiety, and sometimes suicide
Lacking diversity, with more than 90% of veterinarians in the United States identifying as White
Now, more than ever in our profession's history, veterinarians are in need. The year 2020 was a record year for pet adoptions, and those pets need (and deserve) regular veterinary care; however, there simply aren't enough veterinary professionals to keep up with the demand.
So, the question is how we change the headlines mentioned above to ensure our colleagues — current and future — are cared for, so they can properly care for pets?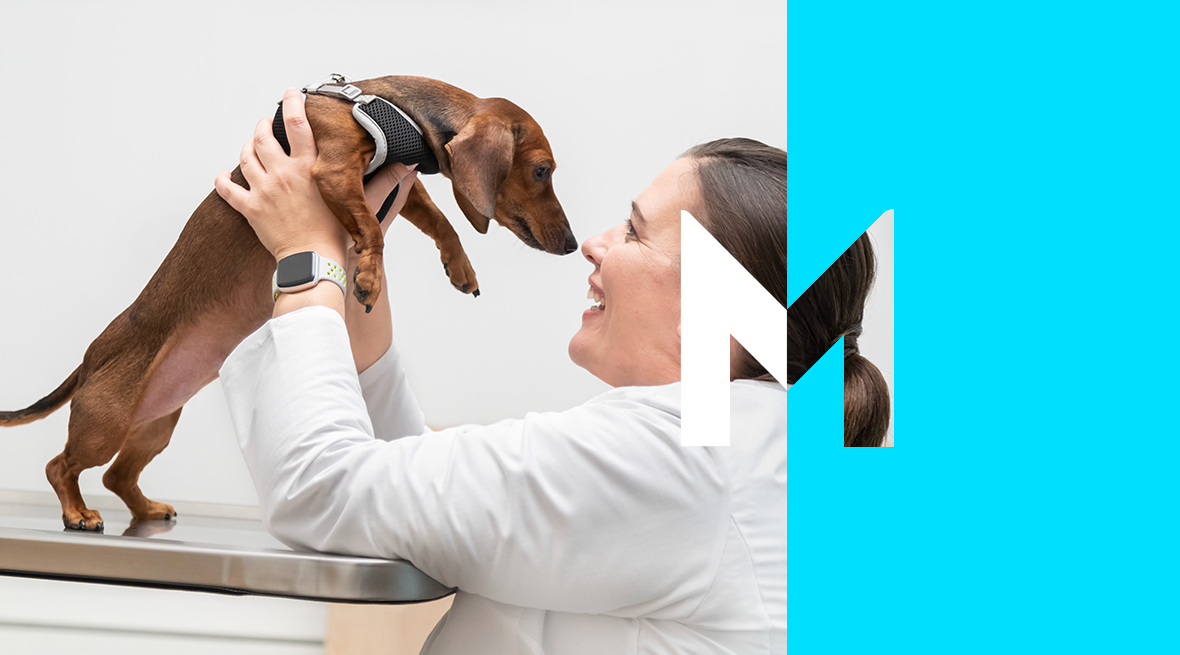 A Transformational Initiative
At Mars Veterinary Health (MVH), we recognize that to make A Better World for Pets, we need to make a better world for the people who care for them. Recognizing the evolving needs of the veterinary profession and after considering Associate feedback, we are making investments in programs over the next several years to the tune of $500 million that further enhance their health and wellbeing.
While the decision — and how to — invest was not made lightly, it was done easily. That is because we believe this is not a business decision with the goal of increasing profits. We truly believe this is simply the right thing to do for our more than 55,000 U.S.-based Associates.
With that many Associates who care for 25 million pets each year, we feel a responsibility to put the needs of our people first — a responsibility we take seriously.
Enhancing the MVH Work Experience While Advancing the Profession
Over the last several years, our organization has been speaking with Associates and working toward creating an enhanced work experience. Coming out of that work and based on feedback from thousands of Associates, MVH is focused on Total Rewards, continued COVID-19 support, educational and career pathways, health and wellbeing, Equity, Inclusion & Diversity (EI&D), and student debt relief.
More specifically, our $500 million in investments by 2025 include:
Increased wages and benefits, including establishing a $15/hour wage floor for Associates in the U.S., paid parental leave, and expanding healthcare options to include gender reassignment coverage on U.S. medical plans
Educational pathways and career growth opportunities through partnership investments and development of new educational models
Continued COVID-19 support for Associates, including up to 80 additional hours of paid sick leave, in addition to testing and treatment
Student debt support through initiatives like Banfield's Veterinary Student Debt Relief Program
Equity, Inclusion & Diversity initiatives, such as inclusion training and mentorship programs, the Diversify Veterinary Medicine Coalition, and a Tuskegee University College of Veterinary Medicine partnership, in addition to 100% gender-balanced senior teams
We believe that by addressing these important challenges head-on, we are not only doing the right thing for our people, but also creating a work environment in which Associates can join, grow, and stay with us.
The Challenges Ahead
As I mentioned, our industry is at a crossroads. Not only is pet ownership up, but the types of pet owners are also changing. Millennials and Generation Z are owning pets at higher rates than any other generation, while also approaching pet care differently — focusing more on the wellness of their pets, thus making preventative care more essential.
And like their own healthcare, these generations have higher expectations and want to be more active in the care of their pets and will demand new, innovative solutions. The future of the veterinary industry is meeting people and their pets where they are, whether it is at home or in our hospitals, and whenever they need care, 24/7.
Now is the time to link arms profession-wide to advance this vibrant, fast-growing, and rewarding industry we love, and we know MVH plays a big role as the largest employer of veterinary professionals in the country.
We are optimistic about the meaningful impact our investments will have in our Associates' lives and look forward to collaborating with the profession for the health and wellbeing of people, pets, and the planet.