Dreaming bigger with Director of Veterinary Quality Dr. Taneeka Bautista
Dr. Taneeka Bautista, Director of Veterinary Quality (DVQ) for many of our Los Angeles hospitals, is the embodiment of what it means to bhere: starting, staying and growing at Banfield for the love of pets. ​​​​​​​
Her career path highlights the opportunities in the practice to bempowered at every step, from veterinary student to DVQ. Perhaps most inspiring of all, her professional growth took off by helping others develop their skills and opportunities – showing us that to bpassionate for development helps us all rise together. Hear Dr. Bautista's story in her own words and expand your own vision for what's possible!
How long have you been with the practice and what brought you to Banfield?
I have been working for Banfield for 14 years. I was introduced to Banfield as a first-year veterinary student, and I was made aware of the amazing Student Job Program (SJP) opportunity. The Student Job Program gave me the ability to spend my summer in a hospital setting, learning new skills with a high quality team, and experiencing the type of practice that I desired when I first chose to become a veterinarian. I was so pleased with the experience that after my first SJP experience in Covina, California, I pursued it a second time with the Ventura, California, team the following summer. That was also a fantastic experience for me and really solidified my desire to join Banfield as a new graduate in 2007.
What different jobs/roles have you had at Banfield? What did you love and/or learn from each one?
SJP was such a great role as a veterinary student. It really provides a thorough learning experience, where students can grow their technical patient care skills, learn anesthesia, client and team communication, and see a variety of cases that they are learning about in vet school. The coaching environment allows for students to grow and prepare for their future career. I highly encourage veterinary students to consider participating in this program.
As an Associate Veterinarian, I really enjoyed the ability that I had to help patients and their families directly. My passion to become a veterinarian stemmed from my desire to help pets and teach others how to keep pets healthy. I felt I was making a difference by teaching clients and encouraging them to share the information with their family and friends. It was also great being able to help so many pets and be part of a great team that had the same passion.
After several years as an Associate Veterinarian, I began to coach other doctors when they joined Banfield. I really enjoyed being able to help them with their goals and developing their skills. As a coach/mentor doctor, I recognized how much I was learning while I was helping others to learn, as well.
This led me to the Chief of Staff (COS) position, where I was able to spend my time supporting the hospital as a whole and partnering on influencing our team to achieve our quality goals. I had a fantastic partner, Teresa Fox. She and I really appreciated the shared leadership. This was my first opportunity to have direct reports and balance supporting multiple hospital teams and doctors.
I'm now in the role of Director of Veterinary Quality, and I have continued to be able to fulfill my initial passion of helping others to help pets. I support a team of 30 locations, within two markets, and supporting our Area Chiefs of Staff (ACOS), Chiefs of Staff, Associate Veterinarians, and I partner with two Field Directors, Teresa Fox and Sherry Wood Fernandez. I appreciate all of the amazing partnerships that I have been able to continue to have in this leadership role, as I am closely connected with our leaders, Associates on our teams, veterinary students and campus associates, and I am also able to continue to support our medical quality and journey within. The DVQ role is a position that focuses on quality as a priority for our pets and our people. ​​​​​​​
What does talent development mean to you?
Talent development is absolutely important to me. As veterinarians and members of the veterinary industry, it is within our culture to grow and learn and be active in supporting the next generation who will help pets. I believe that developing others is a very engaging activity, as it is beneficial to both the learner and to the mentor/coach. We learn simultaneously, and the outcome is that we improve on quality, leadership skills, communication and patient care. I feel that development is a priority that happens both organically and intentionally. Making plans and following up on them leads to success that can be recognized and celebrated. ​​​​​​​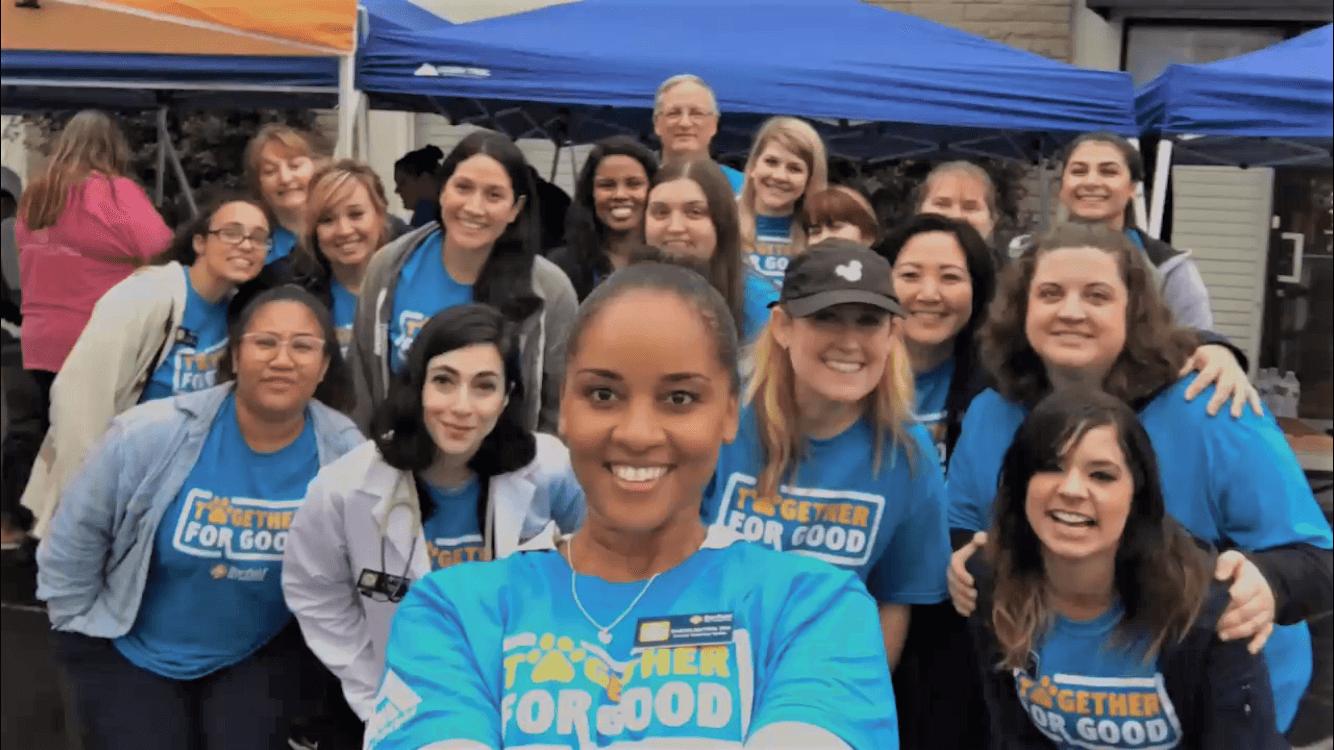 How has Banfield supported your development as a leader?
We have had many programs over the past 14 years that I have been here! From NFL and market meetings, to MARS Leadership and Banfield University, development has always been a focus at Banfield, and I appreciate it very much. I've had many great mentors over the years who encouraged me to identify what I want to learn (or sometimes suggested it to me!). I was able to put a plan in place that I could own and follow up on. Development is self-driven, but with a leader partner and guidance, it really helped me to recognize where I was and where I wanted to be within my skillset.
What was the one thing in your career that helped propel you to this point? Is there a moment that stands out throughout your time at Banfield that inspired you to stay and grow your career here?
I remember very clearly when I was encouraged to consider the COS role, when I was in the associate DVM role. I believe my line manager recognized potential in me and wanted to help me understand how I could more formally become a leader to others. I had been coaching and mentoring many Associates, and I was very motivated to grow our teams. It was exciting to have the opportunity to become a hospital leader.
My development grew from there. Because of my experience working in many roles at Banfield, I believe I have a good perspective of the SJP, associate DVM, COS, and ACOS positions. Our opportunity to develop within the practice is a unique one at Banfield, and one that I speak of frequently to others. That inspires me to continue to grow my career here, and I am dedicated to my team and helping them to do the same.
If you look back on your career, what is one thing you'd do differently that maybe could help others in their career?
Work on your goals and plans for development early! I took my precious time in deciding to develop toward the COS role, and I think it was because I didn't know enough about the position and how it may fit into my career path. If you are interested, curious, or just want to hear more about how to achieve your goals or roles within Banfield, I recommend you talk about it. You can talk to others who are in the role to find out more about their experience, ask questions, and work with your line manager to find out more. I didn't know if I was ready, but I was!
What advice would you give to fellow Associates looking to advance their careers?
I recommend you take the time to really develop your Performance Development Process (PDP) and partner with your ACOS/COS on the goals that you have identified. Having a document to write down your goals, making them measurable and time bound, and sharing them with others – that really does support personal ownership and accountability. Find out what you are passionate about and how you can enhance your exposure to that passion. Also, what are your current strengths that you can share with others, while also working on areas that you can refine your skills? Sometimes I pick the same competency and work on it repeatedly, with a different goal or strategy in mind, so that I can build upon my comfort and ability. We are constantly growing and so having an open mind and drive to learn is vital.
What's one word to describe your career journey?
Development!