At Banfield, we believe that today's veterinary students are shaping tomorrow's veterinary care. A quality learning experience is what it's all about. Through internship, externship and student job opportunities in local communities, Banfield offers students in the veterinary field a unique program that is directly related to their educational goals and career aspirations.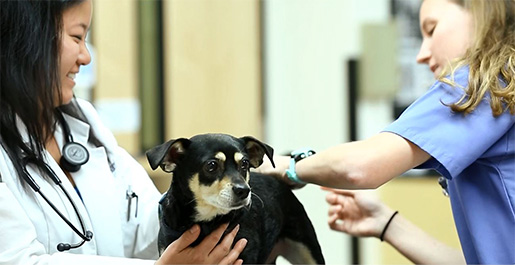 Veterinary Students
Enjoy real-world clinical experiences that will complement and enhance your classroom education.
Thank you for your dedication to improving the lives of pets and their people. Banfield wants to support your education by providing programs, hosting events and offering growth opportunities that help you take your career wherever you want it to go.
Learn More